Heading into fall, Zillow Digs users are loving rooms that draw the eye higher. We looked at Zillow Digs usage across the country, and of the top 10 photos currently trending on Digs, more than half feature spaces with dramatic ceilings, including crown molding, wall and window arches, and unique lighting.
While ceiling decor might not be the first thing you think about when designing a house, ceilings are a great way to create space or add a focal point. Whether you are dreaming about remodeling a kitchen or an indoor pool, there are endless style options for homeowners looking to add some extra pizazz to the space above their heads.
Need some overhead inspiration? Check out these top trending photos:
Slanted ceiling and arbor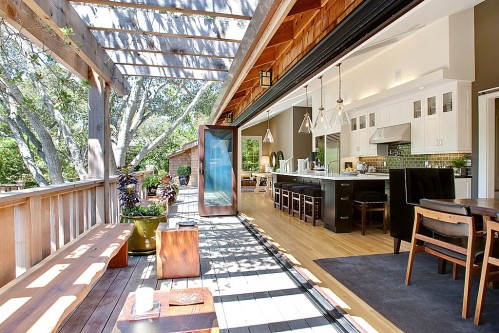 Photo credit: Urrutia Design
The steep, slanted ceiling, skylights and upward-facing lights in this space create height while drawing the eye toward the center of the room. The kitchen seamlessly extends outdoors with the addition of an arbor directly outside the long sliding doors.
Curved ceiling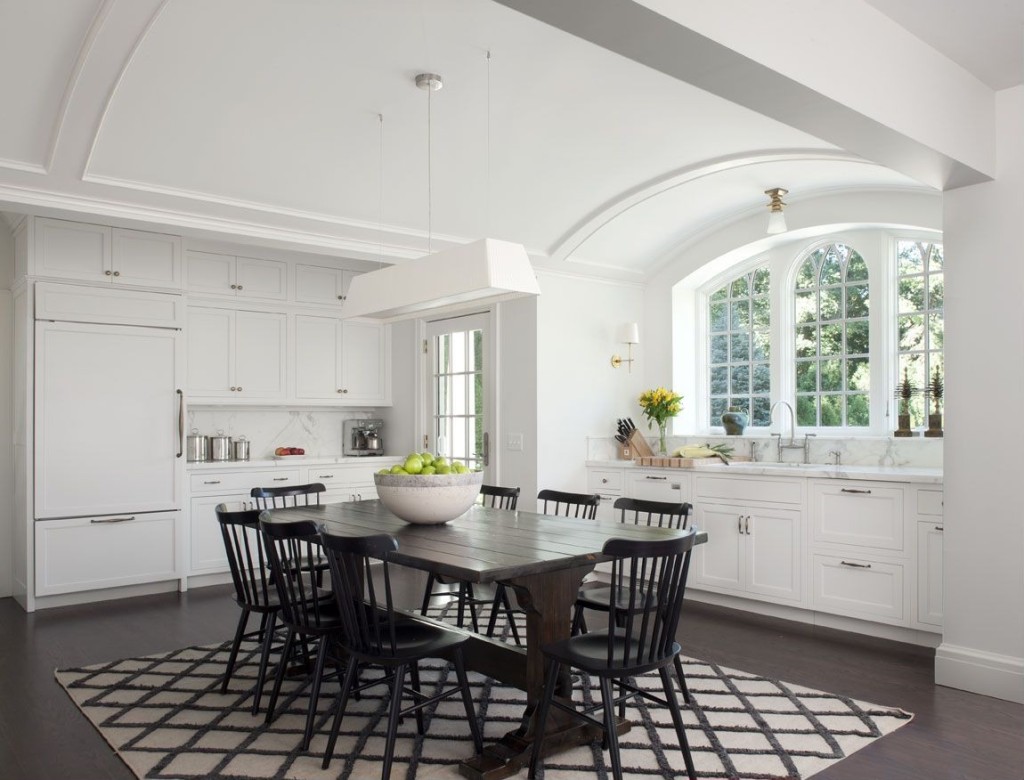 Photo credit: CBI Design Professionals
This pristine, white kitchen makes a dramatic statement with a tall, curved ceiling and matching arched windows. The dark hardwood floors and citrus-colored accents provide the perfect contrast to the room's simple color scheme.
Dramatically tall tray ceiling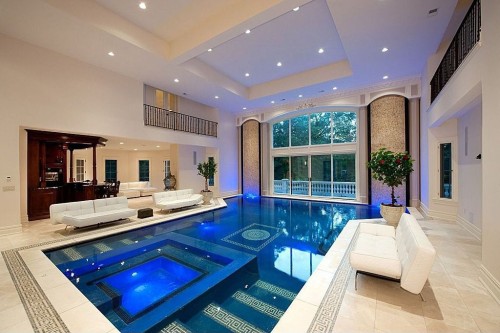 Photo credit: Zillow Digs
How do you keep splashes inside the pool? Build up! This indoor pool boasts two-story-high tray ceilings and large windows bookended by intricate waterfalls that draw the eye up.
Beam me up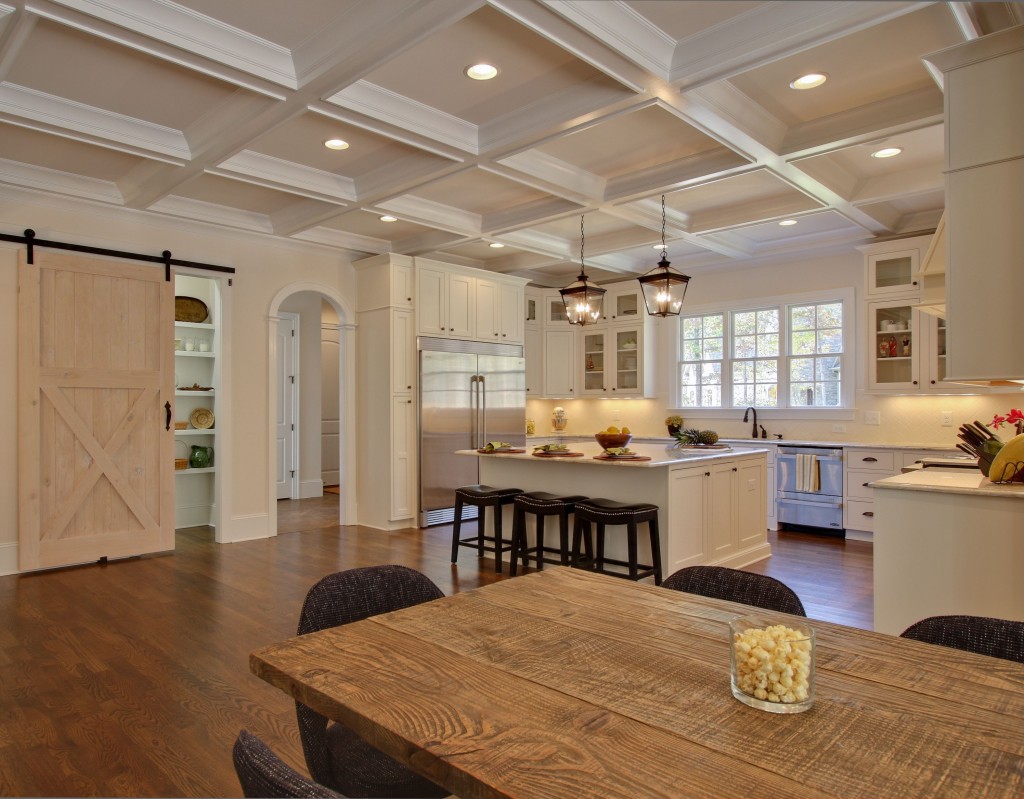 Photo credit: Anita Bhattacharya Oates
The beamed ceiling and round archway transform this country kitchen from conventional to unique, offering a perfect complement to the natural wood flooring and sliding barn door.
Two-tone crown molding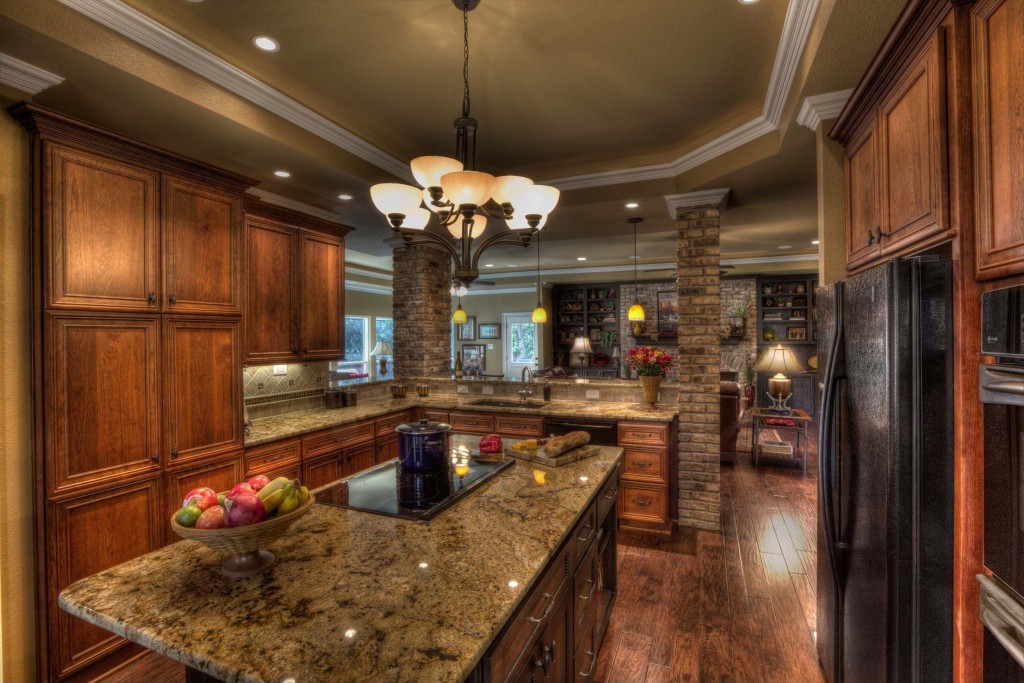 Photo credit: CurbAppealRenovation
Crown molding is a great way to create the illusion of a tall ceiling without actually building one. To exaggerate the molding's appearance, try painting your walls a different color.
Looking for some more home design inspiration? Visit Zillow Digs today!